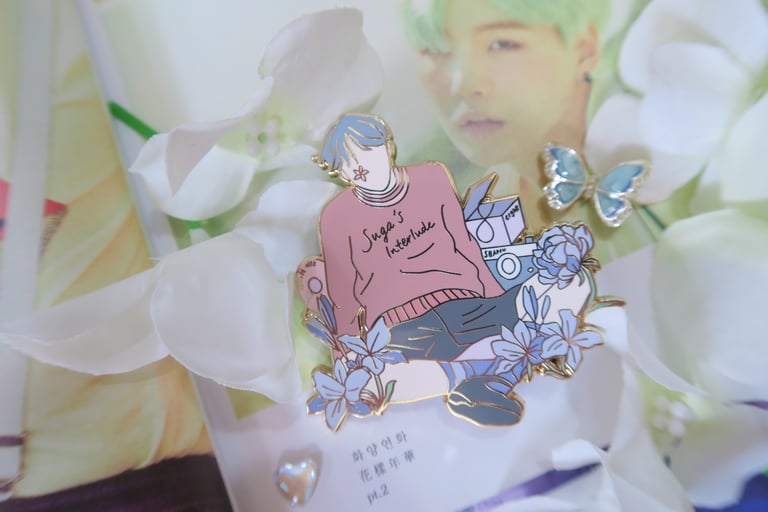 SUGA'S INTERLUDE PIN (Instock)
✧ I've, been trying all my life, to separate the times, in between the having it all and giving it up, yeah✧
Gold plated, 6cm height, rubber clutches, hard enamel.
DESIGN MEANINGS ✧
Eight box -- a crossover from his hardtimes delivering parcels as a youth, for his dream, and being young forever in eight.
Shadow camera -- a struggle between his shadow amongst the bright lights of cameras.
Suga's interlude -- a CD playing and repeating; a reminder to him if he's ready to give up or continue having it all.