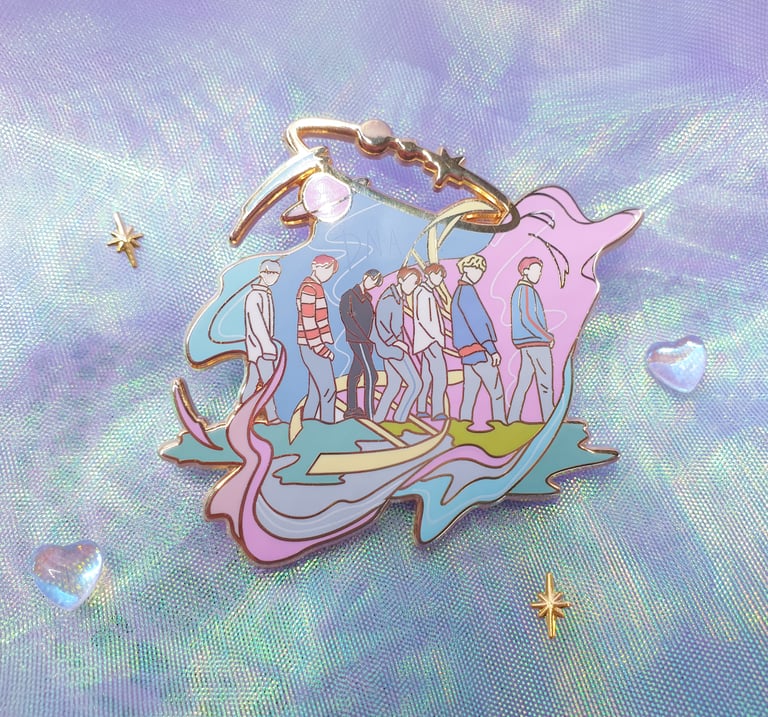 "In this universe and beyond, and maybe the next too, we are fated to be together." ✨️💜
Details:
Gold Plating, 5.5cm to 6cm height, rubber clutches, screen printing, hard enamel.
**In the second batch restock, please note that the colors will be re-chosen to be more vibrant and consistent.
*PREORDER. Please do not order if you cannot wait!