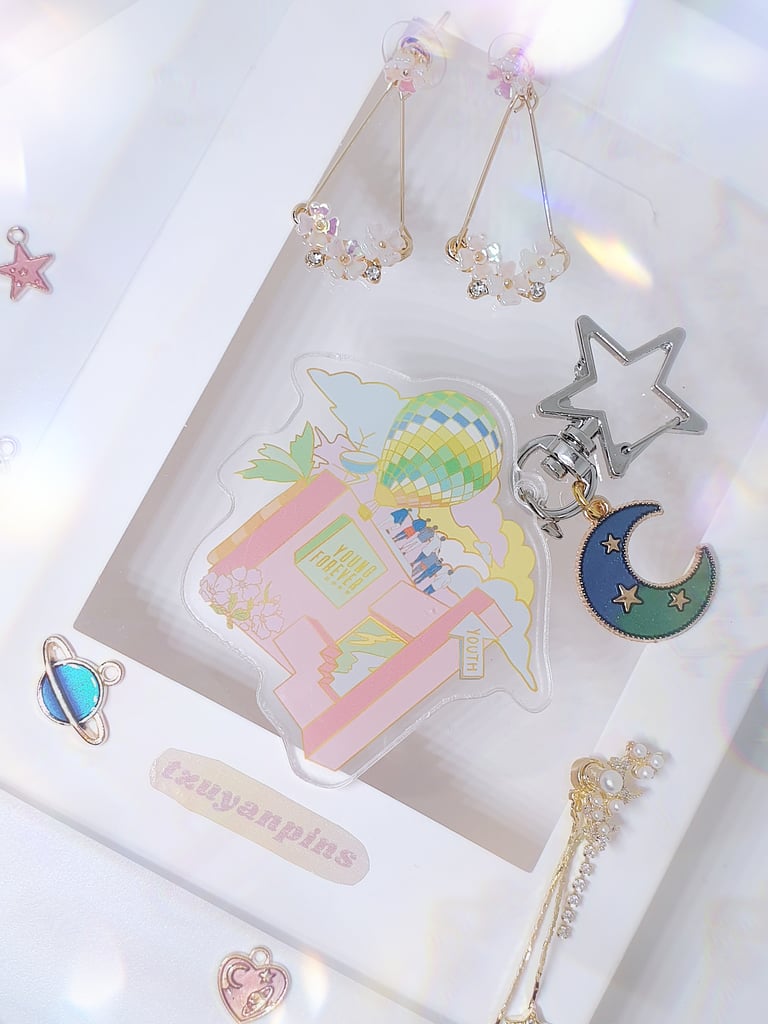 YOUNG FOREVER KEYCHAIN [CHARITY PROJECT]
Inspired by YOUNG FOREVER BTS.
100% of profits will be donated to Suicide Prevention Council for Troubled Teens in Singapore.
✧ "Forever, we are young. Even if I fall, I still run towards my dream."
Acrylic keychain, medium size. Double sided and transparent backing.
INSTOCK
Please peel protective seal on the acrylic to reveal true image / colours!