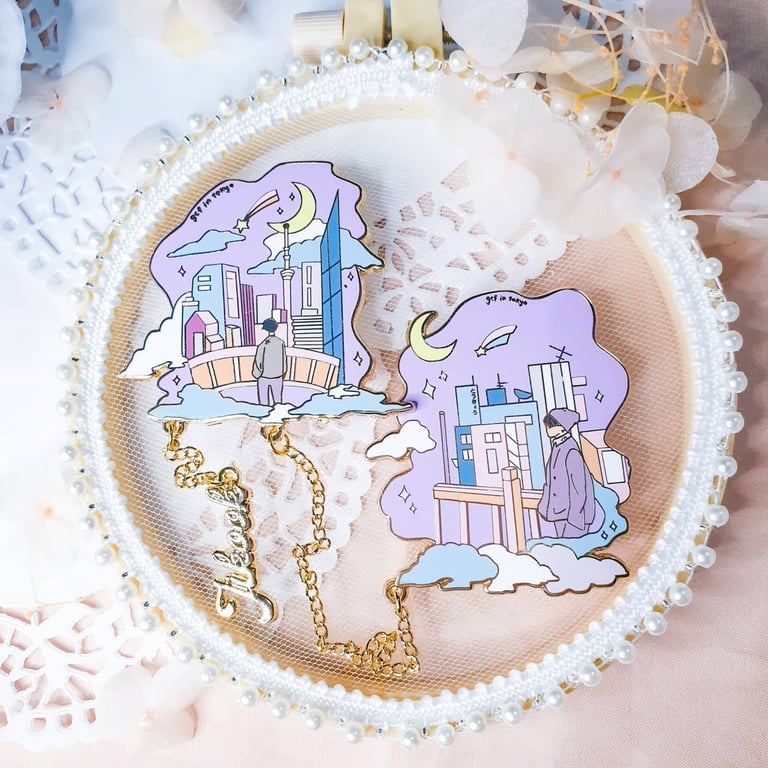 GCF In Tokyo Pin Set (PREORDER)
✧ Details:
-Two separate pins (2 molds) 5.5cm height each (standard medium sized pin) + one connecting chain (detachable) + one chain on jungkook gcf pin with jikook charm.
- Gold plating, Hard Enamel and rubber clasps. Jikook charm made of gold plated metal as well.
Price: 38.20USD for a set of pins.
Backing Card: (might subject to change) A6 Matte Art Card
**Preorder status. Preorders have a long waiting time and is indefinite. Please do not order if unwilling to wait!**