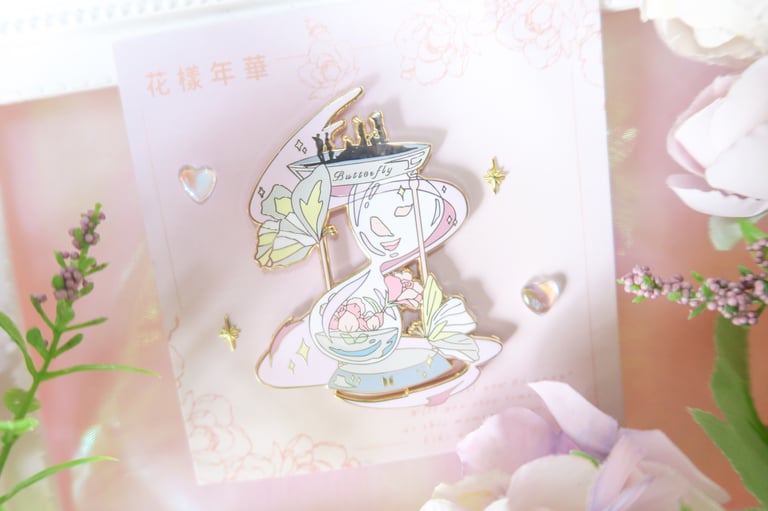 "Will you stop time, as this moment passes, will I lose you?" -Butterfly. 花样年华
I interpret this song as a loss of friendship, a tight bond that is on the verge of being broken. The hourglass represents the fragility of something once beautiful in your memories, time clocking away.
(Instock Item)
Details✧
Gold plating, hard enamel, screen printing, 7cm height.
Price : 22SGD (please convert to your own respective currency)